DOORS TO DEALS ACADEMY ONLINE TRAINING PACKAGE
Our online training program with 9 different courses to level up your investing knowledge. Weekly coaching calls and a monthly mastermind to help you with all your questions.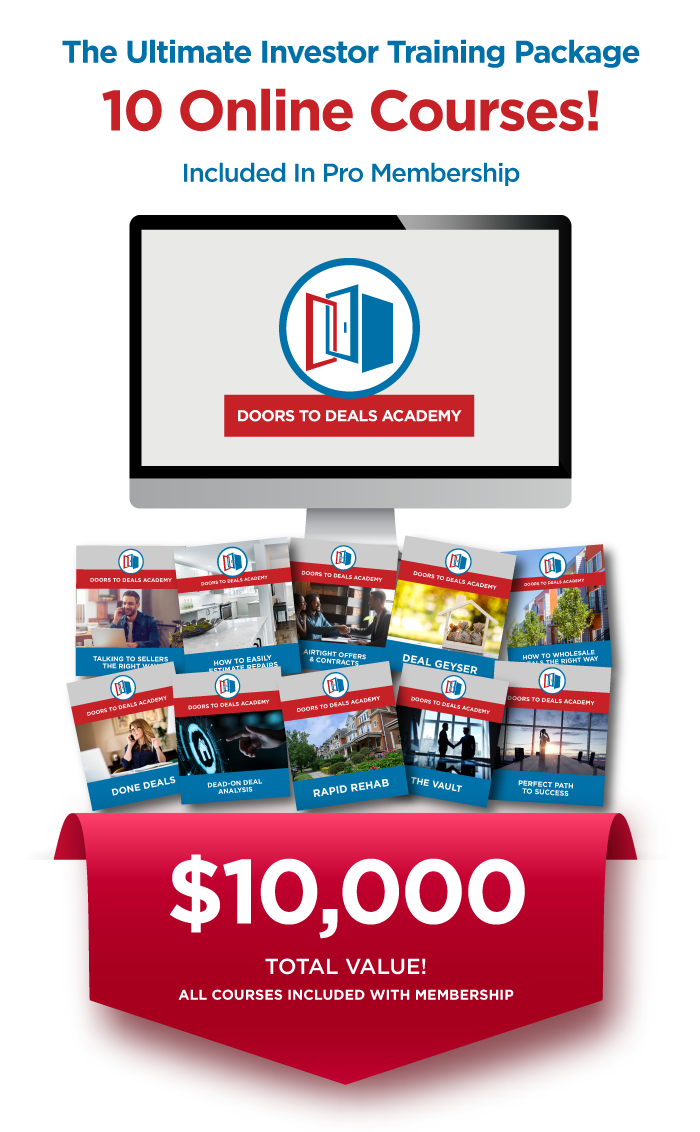 FIND MORE PROPERTIES FASTER
1st look at off-market deals, helping you make it easy to find more properties faster with less stress!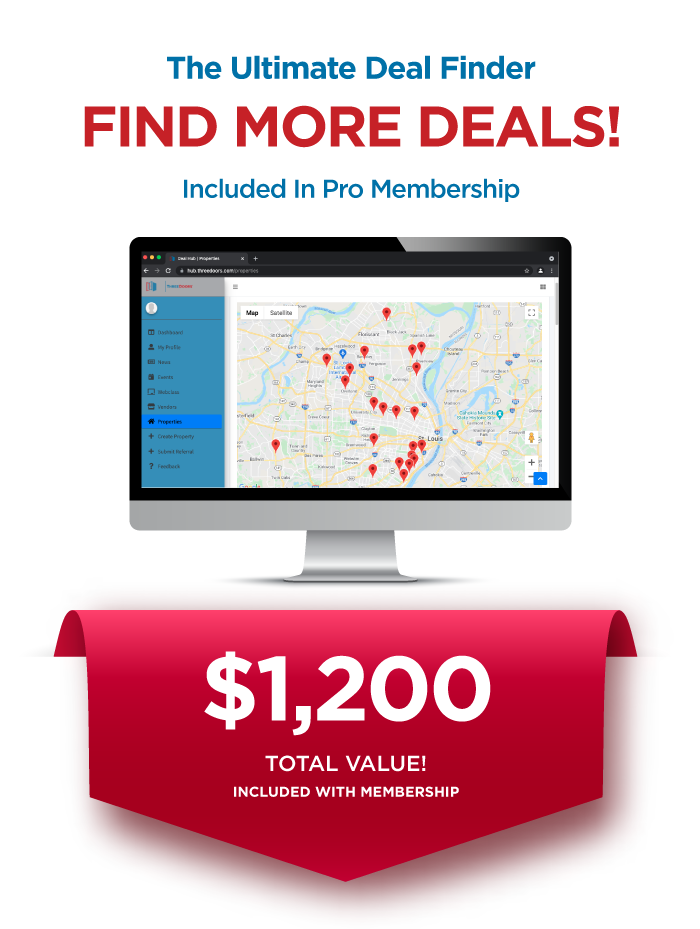 ACCESS TO CASH FOR YOUR DEALS
Eliminate the worry trying to fund your properties. We can help you fund your deals with Three Doors Funding.
*Lending Requirements Apply
VENDOR SAVINGS
Save big on renovation supplies, closing and staging costs.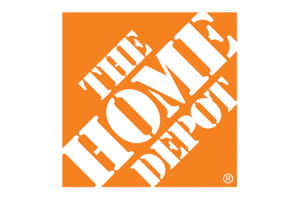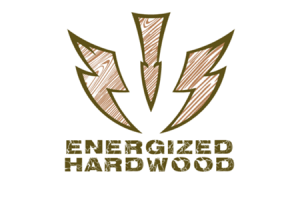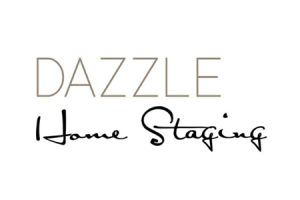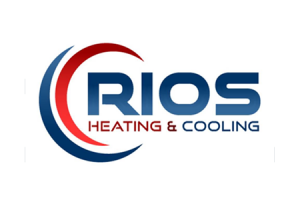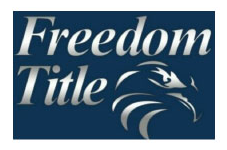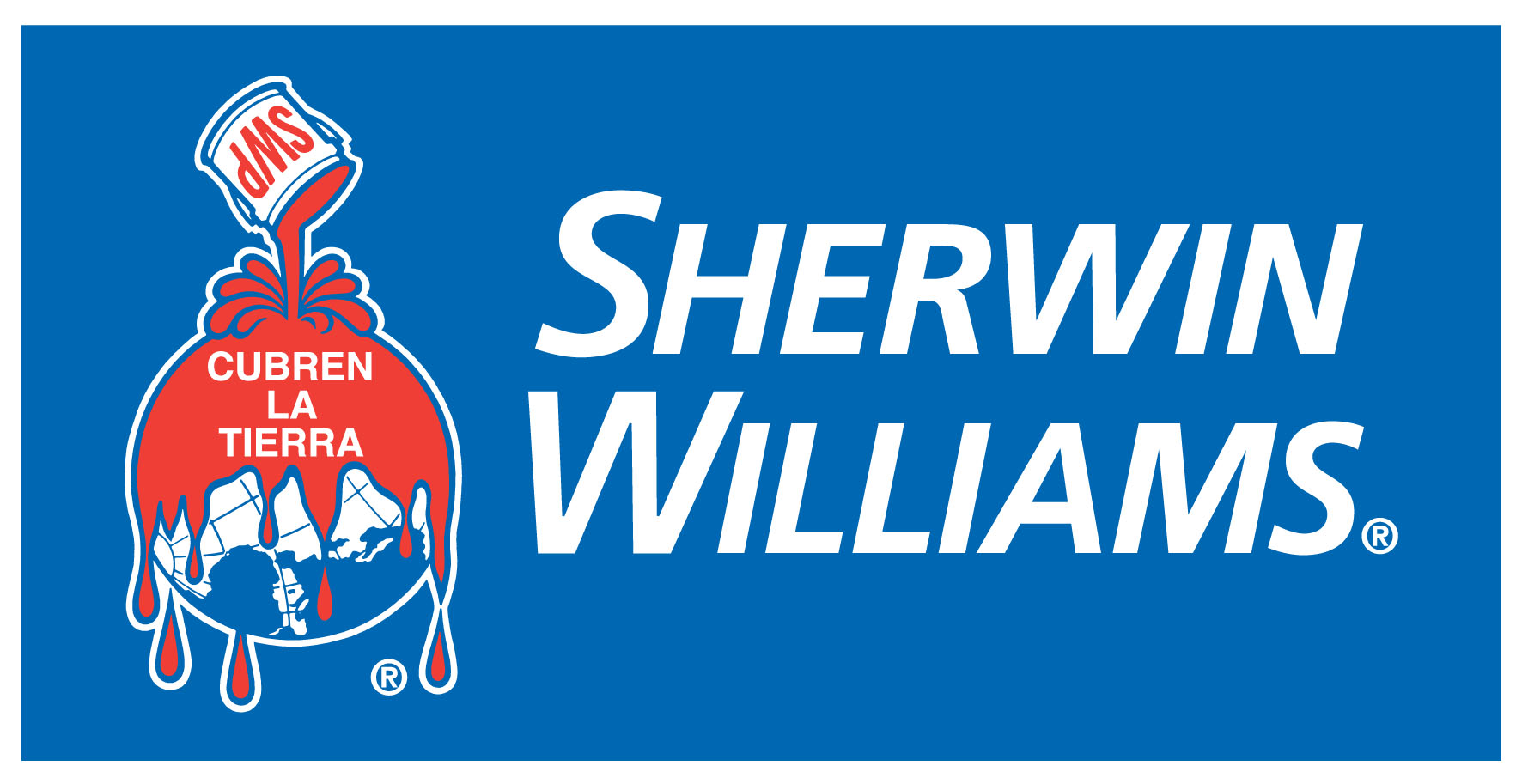 JOIN OUR GROWING NETWORK!
Network with other investors and contractors in person at our local meetups and events!
Exclusive Pro Member Facebook Community
Join our exclusive online community of investors, contractors and industry pros for help and answers to your questions.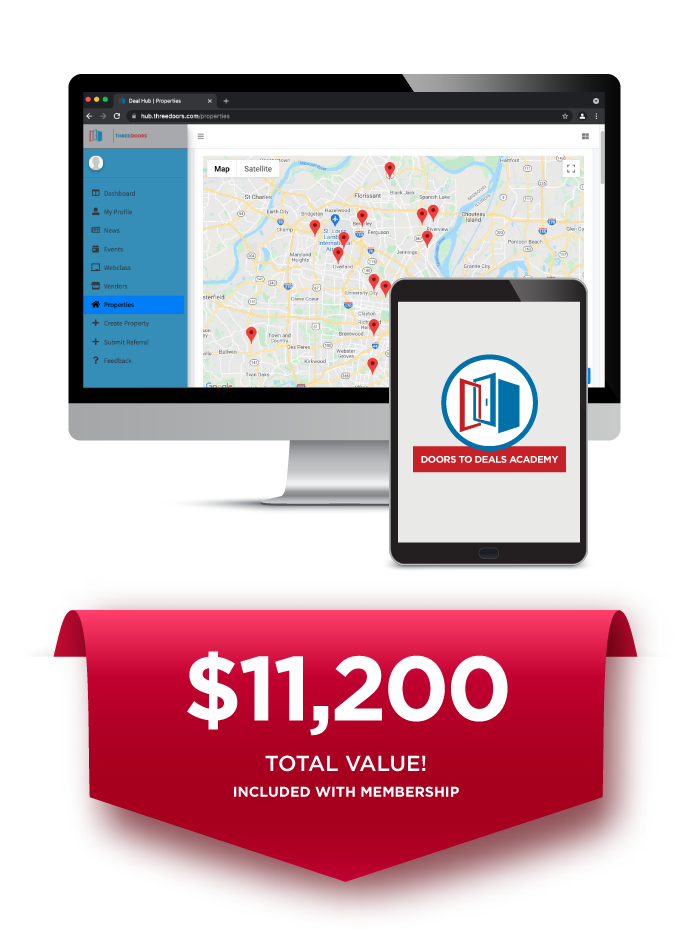 What Our Members Are Saying