WE HELP YOU SIMPLIFY REAL ESTATE INVESTING
AVOID INFORMATION OVERLOAD
New investors struggle to know where to start especially with all the information out there. We provide a clear proven plan as a Pro Member you'll unlock our vault of tons of video training, and live group calls that will absolutely blow your mind about all the things you need to know to get started investing!
AVOID STRUGGLING TO FIND DEALS
Don't fret, as a new investor we know how challenging finding deals can be, that's why we created out deal software where you can search active properties easily and quickly to find your next deal!
AVOID SCRAMBLING TO FUND THEIR DEALS
Here at Three Doors, as a Pro Member, we can help you fund your investment deals.
KNOW EXACTLY WHERE TO START
We've got your back! As a Pro Member, you'll unlock our amazing network of investors, partners, vendors, contractors, vendor savings, and our online training vault to help you level up your investing skills.
You spend years working a typical 9-5 and are frustrated after spending 10's or 100's of thousands on school, and you are left at the point where hit a ceiling on your earning potential. The only way to grow your income, is to start creating opportunities where you can utilize passive income and a network that allows you to grow your income earning potential faster, and in less time. If you are looking for a way out of the Rat Race, the answer is Three Doors Pro Membership.
Have More Freedom To Control Your Schedule
Generate More Income Faster
Build A Lasting Legacy For Your Family
Find Deals Fast
More Results, Less Confusion!
Strong Support Network
Investing With Less Risk
Quickly Level Up Your Skillset
BEING AN INVESTOR IS AWESOME! IT ALLOWS YOU TO...
•
Be your own boss and make your own schedule
•
Have dramatically more upside on your time and money
•
Get out of the rat race

More Deals With Less Worry!
Brittany joined our team as an administrative assistant. Fast forward, she has done multiple flips and is now an agent with Three Doors. We provided a network, tools, savings, funding, and training she could put into place to help build her investing business.

WORKING FOR A TYPICAL 9-5
• Trading Time For Money
• Limited Hourly Wage
• Less Freedom
• Less Income Growth Potential
BECOMING A PRO MEMBER INVESTOR
• Greater Income Potential
• The More Deals You Do The More You Make
• A Network To Help You Grow
• Training To Help You Accelerate Your Growth
• Software To Help Find New Deals
• A Network Of Partners
• Help Funding Your Deals
• Get Out Of The Rat Race And Control Your Future!
WE'LL HELP GUIDE YOU ON THE PATH TO SUCCEED
There are a lot of ways to learn investing, but most of them are so confusing, and send you in so many different directions. Here at Three Doors, we provide a plan, give you the training, and provide you with amazing resources, discounts, and a network to help you succeed as a new investor. There is no better place to start!
A CLEAR PATH WITH LESS WORRY
Have you ever worried about figuring out the best way to invest in real estate? Have you been trying to make this thing work but are struggling to get to the next level? Did you start getting interested in real estate to get out of the rat race, but feel like you just traded one job for another? That developing the right systems, strategy, and resources is incredibly difficult?
Did you know that 9 out of 10 people who get interested in investing actually never end up buying a deal? That over 90% of people that buy those $20k-plus coaching programs end up getting out of real estate investing within 3 years even though they invested big money to make this thing work?
Most investors struggle to get to the next level with their investments, and those that do succeed at making 6 figures end up working 60+ hours per week to make it happen. Most investors struggle to build a lasting real estate empire that not only builds themselves wealth but creates lasting wealth for future generations.
You are not alone, and we are here to help.
The best part? You can learn while you earn and get world-class training.
2017:  31 Deals and $287,862.83 Revenue Generated
2018: 30 Deals and $197,707.80 Revenue Generated
2019: 33 Deals and $142,192.00 Revenue Generated
2020: 35 Deals and $223,080.00 Revenue Generated
We'll chat with you on the phone.
We'll get you all signed up, settled in, and welcomed into the Three Doors Family.
ACCELERATE YOUR INVESTING
Unlock our network, training, discounts, funding, and finding new deals all within your Pro Member Account.
HEAR ANOTHER PRO MEMBER STORY
ST. LOUIS PRO MEMBER
$299 Per Year
Weekly Doors to Deals Live Trainings

Weekly Ask The Expert Group Coaching Calls

Deal Hub 1st Look at Off Market Deals

Access to Online Training Vault

Vendor Savings and Discounts

Eligible for Financing from Three Doors Funding

Deal Reviews and Second Set of Eyes

Membership in Exclusive Networking Group
DEAL MAKER
With 3 Year Commitment
All Pro Member Features PLUS...

Lead Generation Systems that helped us do over 500 deals in one year

Advanced Weekly Trainings

Negotiation Assistance on Deals
BEING A MEMBER GETS SOME GREAT PERKS!
CHECK OUT HOW DAVID SAVED BIG!!!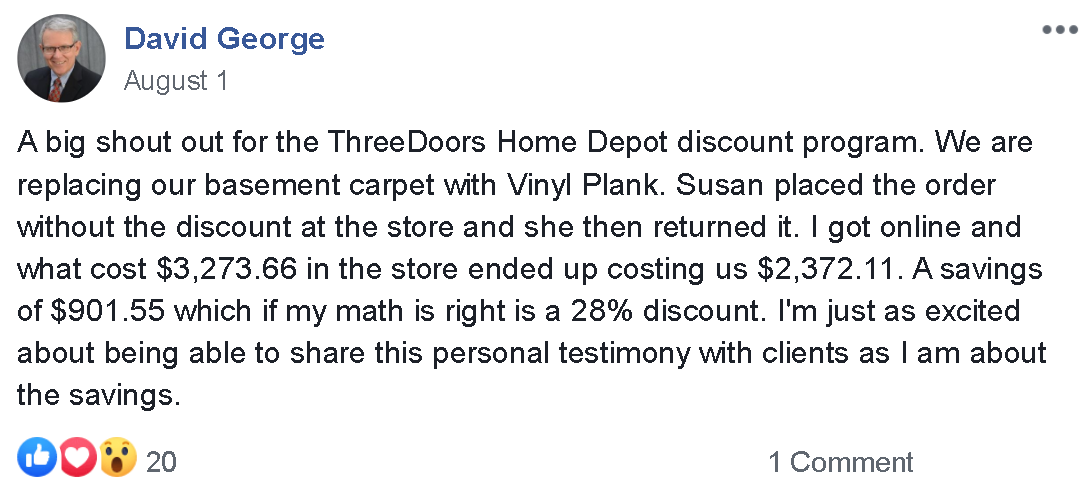 CHECK OUT ALL THE SAVINGS!!!







WHAT ARE SOME MEMBER RESULTS GENERATED?
| Year | Deals | Revenue |
| --- | --- | --- |
| 2017 | 31 | $287,862.83 |
| 2018 | 30 | $197,707.80 |
| 2019 * | 33 | $142,192.00 |
| 2020 * | 35 | $223,080.00 |
* Lived in Mexico 6 months
* In six months of work
| Year | Deals | Revenue |
| --- | --- | --- |
| 2017 | 39 | $220,110.73 |
| 2018 | 40 | $280,086.85 |
2019 - Started Own Company still investing today
| Year | Deals | Revenue |
| --- | --- | --- |
| 2019 | 48 | $533,719.00 |
| Year | Deals | Revenue |
| --- | --- | --- |
| 2018 | 26 | $108,348.98 |
| 2019 | 79 | $942,328.00 |
| 2020 * | 37 | $506,057.00 |
* In 6 months of work
HEAR FROM MORE OF OUR MEMBERS!






READY TO START YOUR INVESTING JOURNEY?
Join a network of successful Real Estate Investors and start learning today!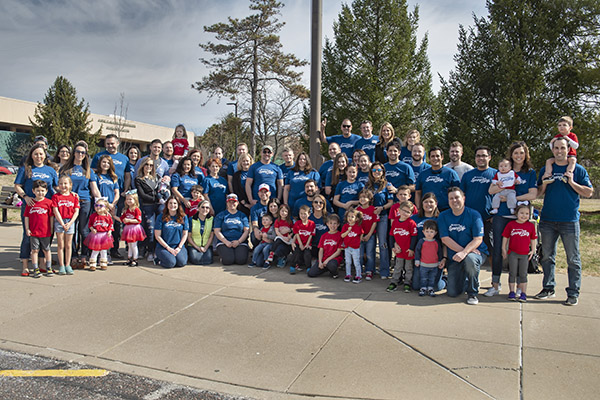 FREQUENTLY ASKED QUESTIONS
© Three Doors. All Rights Reserved.
Connect. Contact. Chat.
314-714-5356
We love to hear from you.