A PROVEN SYSTEM TO LEVEL UP YOUR INVESTING!
REAL ESTATE INVESTING SIMPLIFIED!

BEING AN INVESTOR IS AWESOME! IT ALLOWS YOU TO...
•
Be your own boss without having to answer to clients
•
Have dramatically more upside on the deals you are doing
•
Get out of the rat race
• Do less projects and make more
money setting yourself up for financial freedom
WE'VE FOUND THERE ARE A COUPLE OF MAJOR THINGS THAT GET IN A CONTRACTOR'S WAY
Many contractors don't save enough to invest and have the funding available to do their own deals.
To be a real estate investor, you have to do more than just construction – you need to know how to find deals, negotiate, fund, construction, and sell the properties. You may know construction, but that's only 1 of the 5 key elements to running a successful investment business.
Most contractors are paid cash or have fluctuating income and thus don't have the proper credit score for a traditional loan.
You are busy working for other people, and you don't have time to learn the other 4 elements much less master them.
The Elephant in the Room – The Contractor Rat Race
You spend years investing in equipment, honing your skills, generating more productivity, and then hit a ceiling. The only way to grow your income, is to start bringing on more crews. You then are running twice the projects but lose control quickly when there are too many projects to manage. Quality of work goes down, and profit shrinks to less than when you had a smaller crew. Crews are then fired, and you are back on your own with a few buddies and a ceiling on what you can make in a year.

More Renovations, With Less Worry!
We find the houses, we fund the deals, you renovate, and we'll sell them for you.

Open The Doors To More Renovations

• $45,000 project repairs
• You make $10,000 in GC fees
• Investor Makes $30,000 profit when property sells
• You make $30,000 when property sells
• $35,000 in repairs (since you are the contractor)
• Three Doors Properties makes $10,000 wholesale fee for finding the deal.
• Three Doors Funding Makes 13% and 3 points on lending money
• Three Doors Agent Team makes 3.3% on realtor fees when property sells
More Renovations Without All The Headache
HELPING MAKE IT EASY FOR YOU TO DO WHAT YOU LOVE
Here at Three Doors we can help you renovate more and we'll help with the rest. Our prime goal is to help make it easy for you to focus on making homes beautiful.
When you become a part of Three Doors, you gain access to the network and tools that we offer. And those tools help bring a lot more freedom to you, and a lot less stress.
Simply put, we help you do what you do best… renovate!
Isn't it time to enjoy renovating again and put all the other stress behind you?
2017:  31 Deals and $287,862.83 Revenue Generated
2018: 30 Deals and $197,707.80 Revenue Generated
2019: 33 Deals and $142,192.00 Revenue Generated
2020: 35 Deals and $223,080.00 Revenue Generated
GET APPROVED TO WORK WITH US
ACCELERATE YOUR RE INVESTMENTS
HERE ANOTHER PRO MEMBER STORY
ST. LOUIS PRO MEMBER
$299 Per Year
Weekly Doors to Deals Live Trainings

Weekly Ask The Expert Group Coaching Calls

Deal Hub 1st Look at Off Market Deals

Access to Online Training Vault

Vendor Savings and Discounts

Eligible for Financing from Three Doors Funding

Deal Reviews and Second Set of Eyes

Membership in Exclusive Networking Group
DEAL MAKER
With 3 Year Commitment
All Pro Member Features PLUS...

Lead Generation Systems that helped us do over 500 deals in one year

Advanced Weekly Trainings

Negotiation Assistance on Deals
BEING A MEMBER GETS SOME GREAT PERKS!
CHECK OUT HOW DAVID SAVED BIG!!!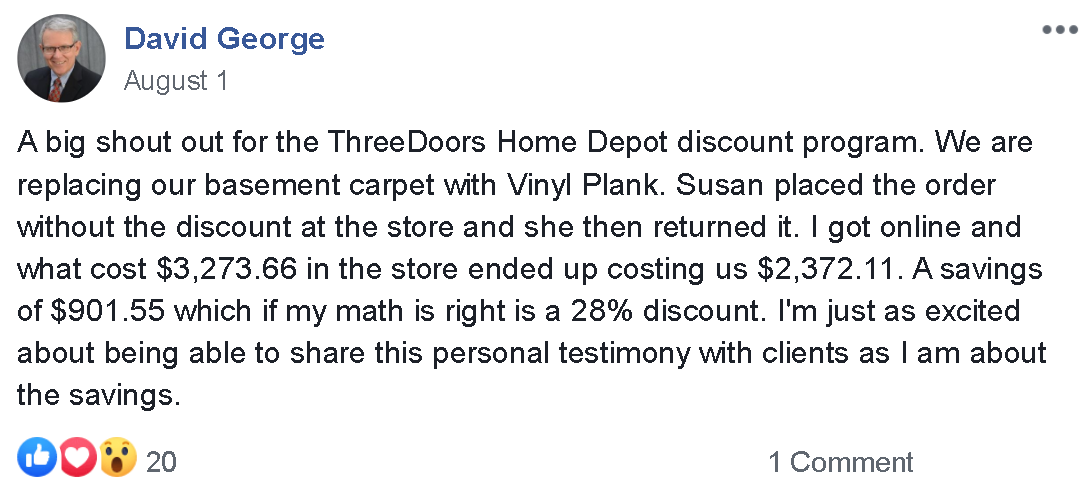 CHECK OUT ALL THE SAVINGS!!!







WHAT ARE SOME MEMBER RESULTS GENERATED?
| Year | Deals | Revenue |
| --- | --- | --- |
| 2017 | 31 | $287,862.83 |
| 2018 | 30 | $197,707.80 |
| 2019 * | 33 | $142,192.00 |
| 2020 * | 35 | $223,080.00 |
* Lived in Mexico 6 months
* In six months of work
| Year | Deals | Revenue |
| --- | --- | --- |
| 2017 | 39 | $220,110.73 |
| 2018 | 40 | $280,086.85 |
2019 - Started Own Company still investing today
| Year | Deals | Revenue |
| --- | --- | --- |
| 2019 | 48 | $533,719.00 |
| Year | Deals | Revenue |
| --- | --- | --- |
| 2018 | 26 | $108,348.98 |
| 2019 | 79 | $942,328.00 |
| 2020 * | 37 | $506,057.00 |
* In 6 months of work
HEAR FROM MORE OF OUR MEMBERS!






READY TO START YOUR INVESTING JOURNEY?
Join a network of successful Real Estate Investors and start learning today!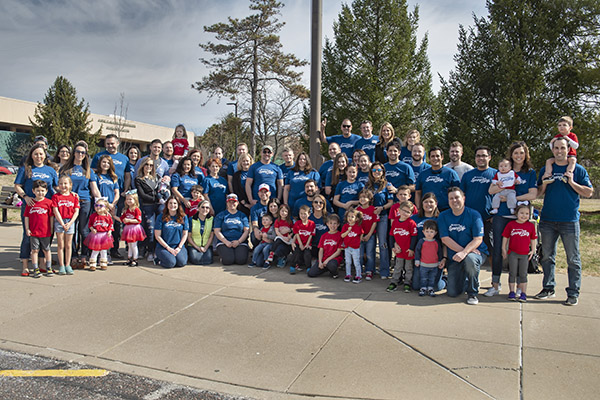 © Three Doors. All Rights Reserved.
Connect. Contact. Chat.
314-714-5356
We love to hear from you.